Front End Sales Coordinator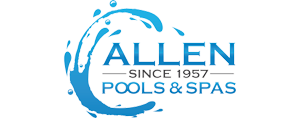 Position: Front End Sales Coordinator
Who are We?
Since 1957, Allen Pools & Spas has taken pride in our commitment and dedication to delivering the ultimate customer experience each and every time. Sustained through generations of passion and professionalism with genuine regard to every customer, our community, and environment, we believe in representing products that deliver health, relaxation, and lifetime memories.
We are excited to be growing our team of amazing employees and experts in their field. Currently we are looking to add a Front End Sales Coordinator to our Rutland, VT and our Williston VT. location. This is a great entry position into our industry and company. This person will not only work with an amazing group of employees,  but also assist with all aspects of ensuring our potential buyers, and owners of our hot tubs, swim spas, Saunas and other quality products have an exceptional experience with the entire process.
What you would do as a Front End Sales Coordinator
·         Welcome and assist any walk-in and current customers by learning their wants and needs, conducting transactions, providing them with product knowledge, and assisting them with their hot tub, pool, and sauna needs.
·         Respond to incoming sales calls and emails from customers for water care questions, parts, or order changes to help build customer retention.
·         Support the sales team with good communication, assisting with paperwork and systems tools.
·         Take ownership of showroom upkeep, stocking, loading and unloading product. Maintaining store inventory and occasional errands.
·         Follow-up with current customer's inquiries to ensure they are having or had a positive experience with Allen Pools and Spas.
·         Keep up with the industry's latest trends and technology; share your knowledge of new products with our customers to create trade opportunities, and to resolve customer concerns.
·         Conduct yourself as  a professional brand representative of Allen Pools & Spas when working at our on-site stores, at our events and other store locations as needed
What We are Looking For
·         Full-time; Saturday's and Sunday's required
·         Someone who is able to work at both on-site and off-site events during our busy season
·         Ability to attend training and staff meetings during evening and weekend hours
·         Resourcefulness and ability to work pro-actively
·         Excellent oral and written communication skills
·         Go-getter willing to bring new ideas to increase customer retention.
·         Someone who computer Savvy with proficiency in Windows-based applications, CRM, and MS Office software products.
·         A solid team-player who helps our team achieve and maintain good customer support  to exceed our business goals
·         Strong organizational skills with the ability to take any task, define it, organize it, plan it, and implement it through to completion
·         Ability to work independently but knows when and how to get your manager involved and kept in the know.
·         The knack to connect with current, past, and potential customers.
This position pays a competitive hourly wage between $13 - $16, along with generous commissions on sales. Plus, for full-time employees,  health insurance, a 401k plan, vacation and sick time benefits, and employee discounts.
If you are interested, please include a short cover letter telling us what sparked your interest about this position and why you are applying, as well as include a current resume. We can't wait to meet you!
Allen Pools and Spas is and EEO employer.